Any architect that is involved with construction in coastal areas is already quite familiar with specifying reinforced hurricane-rated garage doors that protect against wind-blown debris. They are a longstanding requirement established by code in south Florida, Texas and other regions. In recent years as the devastating effects of tropical storms as well as tornados have been mapped and studied, there is a broader perspective arising that suggests this wind protection specification is not just for beach houses any more.
Covering the largest opening in most homes, the garage door is tasked with being perhaps the biggest guardian against penetration of windborne missiles as specified in ASTM E 1996. The garage door also serves to keep the wind from entering and creating a destructive lift that can lead to entire collapse of the structure.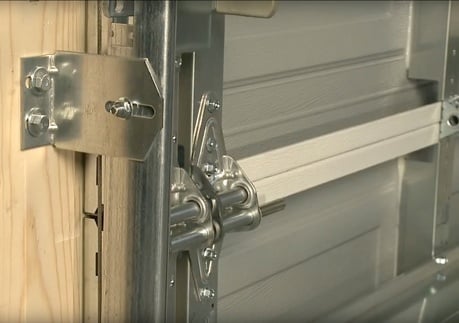 Single or double end stiles plus heavy duty hinges stand up to all common wind load specifications.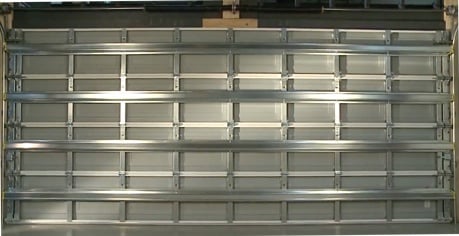 High strength horizontal box trussing is engineered to be light weight for easier application.

Raynor's reinforcing system employs horizontal box trussing that is engineered for the design pressures and tensile strength ratings needed while not making the doors too heavy. In fact, Raynor doors are up to 50% lighter than other hurricane rated garage doors, making them more user friendly and easier to pair with conventional openers. Another advantage of this lighter weight is that the doors can be installed by one person, helping to make wind-rated doors more cost-effective for a wider range of projects.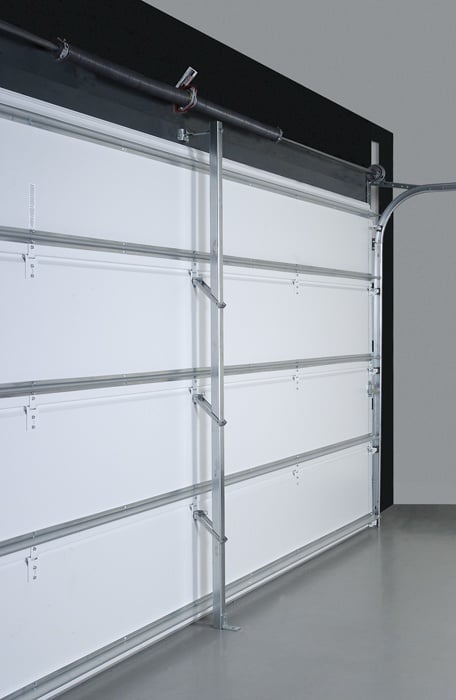 Drop-in vertical posts give homeowners another option for being storm ready.
In hurricane zones, or wherever a homeowner may wish to have an even greater measure of protection against high-velocity wind, Raynor also offers a vertical post system that can be inserted when storm warnings are issued.
Much like the familiar practice of deploying storm screens or shutters on windows prior to a hurricane or when leaving the property for extended periods, adding these vertical posts can become part of the homeowner's storm readiness regimen. They clip securely to the door header and to the floor. And while they are an option depending upon windload specifications, they do add peace of mind for the client that may want the best protection available for cars and other contents.
Learn more about Raynor's Secure HD doors, wind resistant glazing and other options in this brief video:
Download the Hurricane Ready Brochure